The past is not dead. In fact, it's not even past.

William Faulkner
On December 11, 2008, the Carlsbad Caverns Employee Association sponsored the annual CAVE employees Christmas party. Avelina C., the lady to the left, has been the organizer, "sparkplug," and "workhorse" for this event even before I arrived on duty in the kinda-getting-close-to-the-late-1980s. In addition to that, she also does the same tasks for the Children's Christmas parties, and the Annual Bat Flight Breakfast at which visitors and employees gather at the cavern's entrance pre-5:00 a.m. to await the one-of-a-kind fascinating natural spectacle of Mexican free-tailed bats returning to their roosts in the caverns after an all night flight over the skies of the Chihuahuan Desert hunting for "yummy" (I assume to the bats) insects.
A key and valued full-time employee, she does these and other projects (for instance, other events that she participates in are employee "welcome" and "good bye" parties) always in a highly organized, productive, and positive manner, always with high quality results. She is nothing short of amazing in her willingness to work for the benefit of others and I, along with many others, salute her and thank her. I also salute and thank her husband Jimmie C. (pictured to left) who is ever by her side assisting in the work behind these much-appreciated social events at the caverns.
If you ever wonder where the battery company got the idea for the "energizer bunny" that just just keeps " going and going," see the above picture.
**********
(L) Ladies from the park's Gift Shop
(R) Paula B, Laurie T, , Johnny L.
and his wife.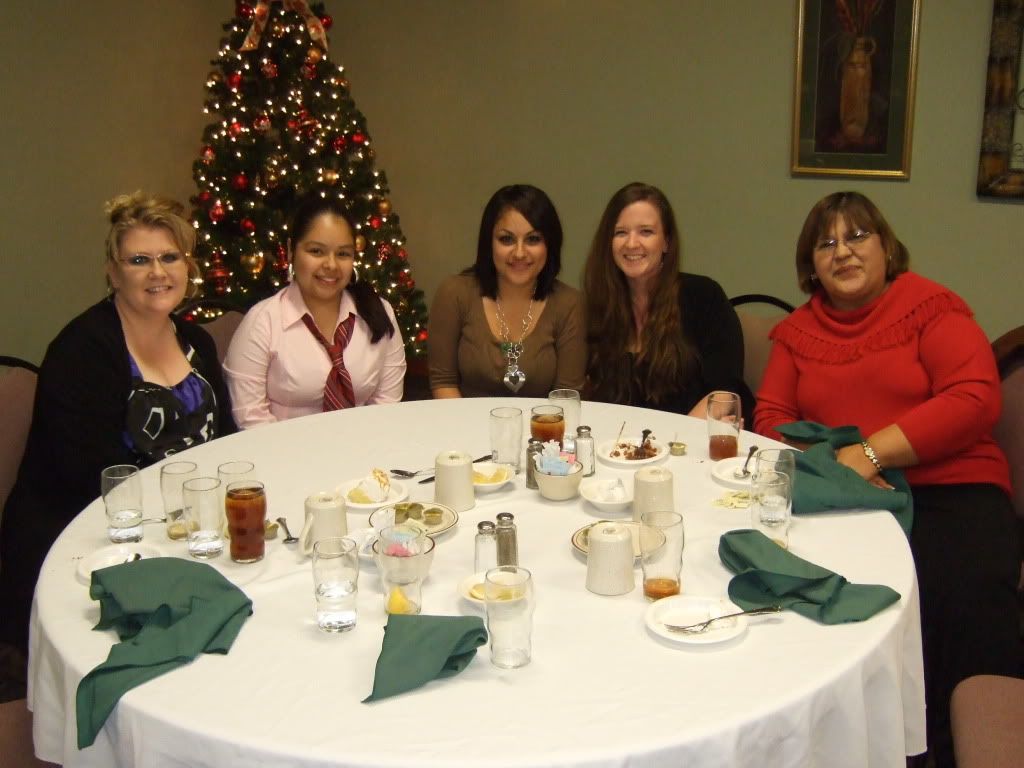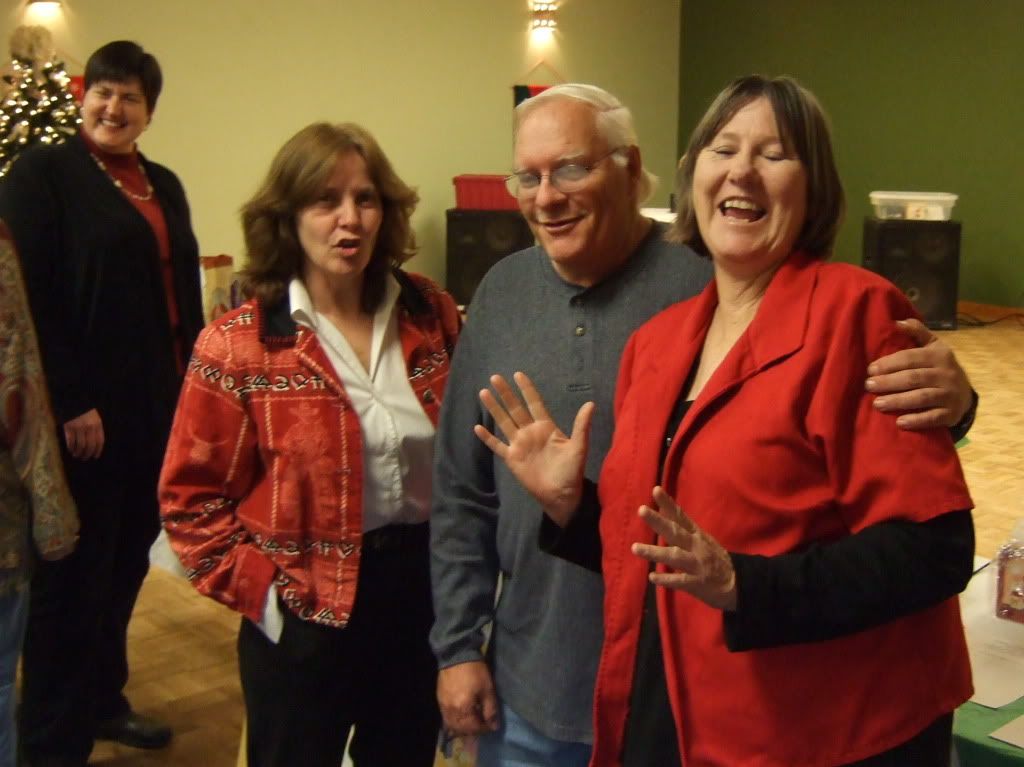 (L) David A. , his wife Christina, and one-month old babyDallin
born in Utah.
(R) Marie M. , Diane A., Ruben A. and, and "Caver John" R.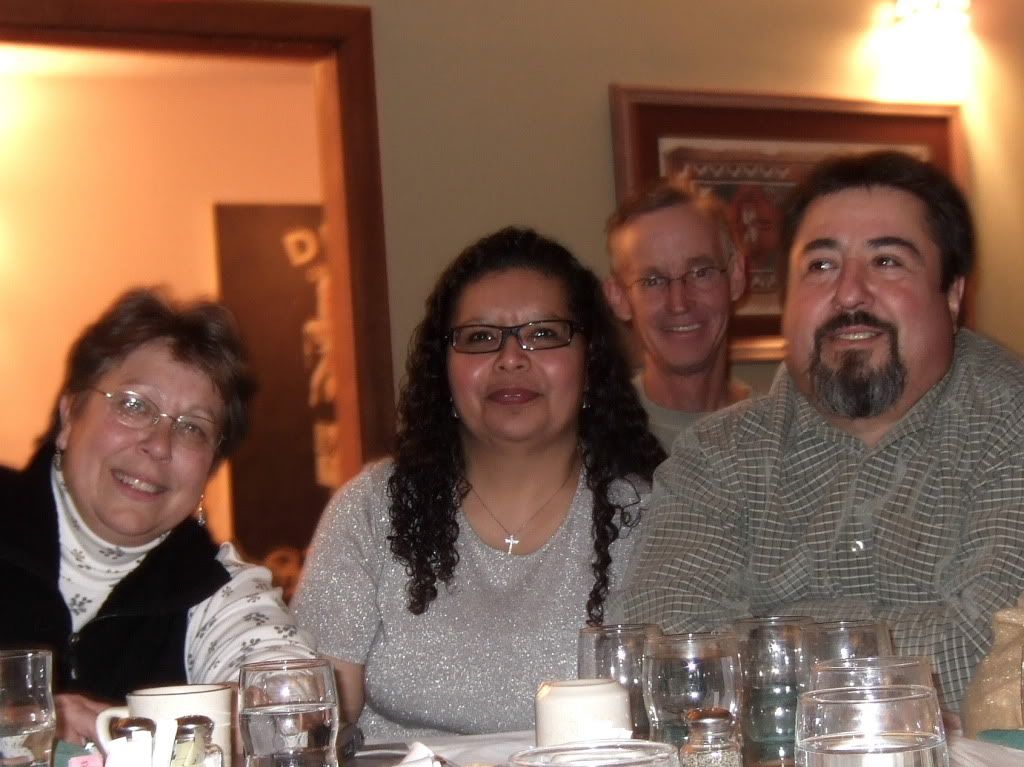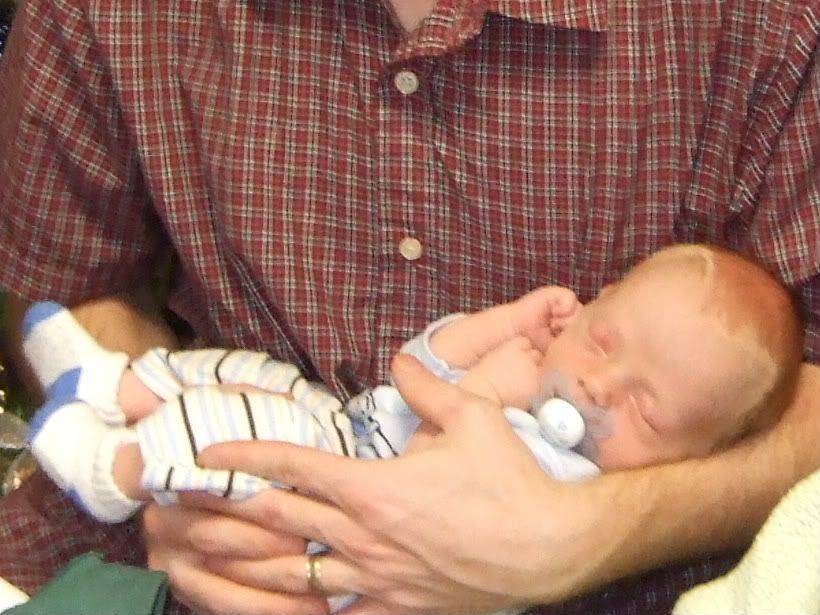 (L) Noel C. , longtime CAVE Facility
worker and Christmas party disc jockey,
speaking to the crowd. Thanks for all the great dancing music, Noel.
(R) Paula B. delivering an envelope of
"appreciation" to Avelina C.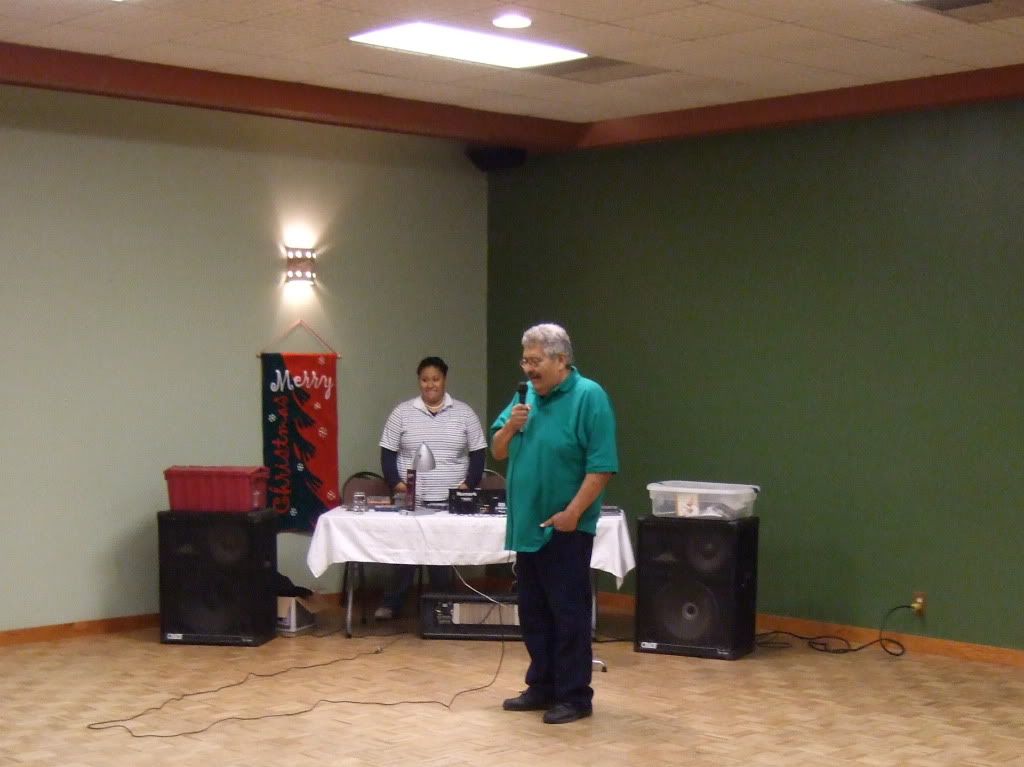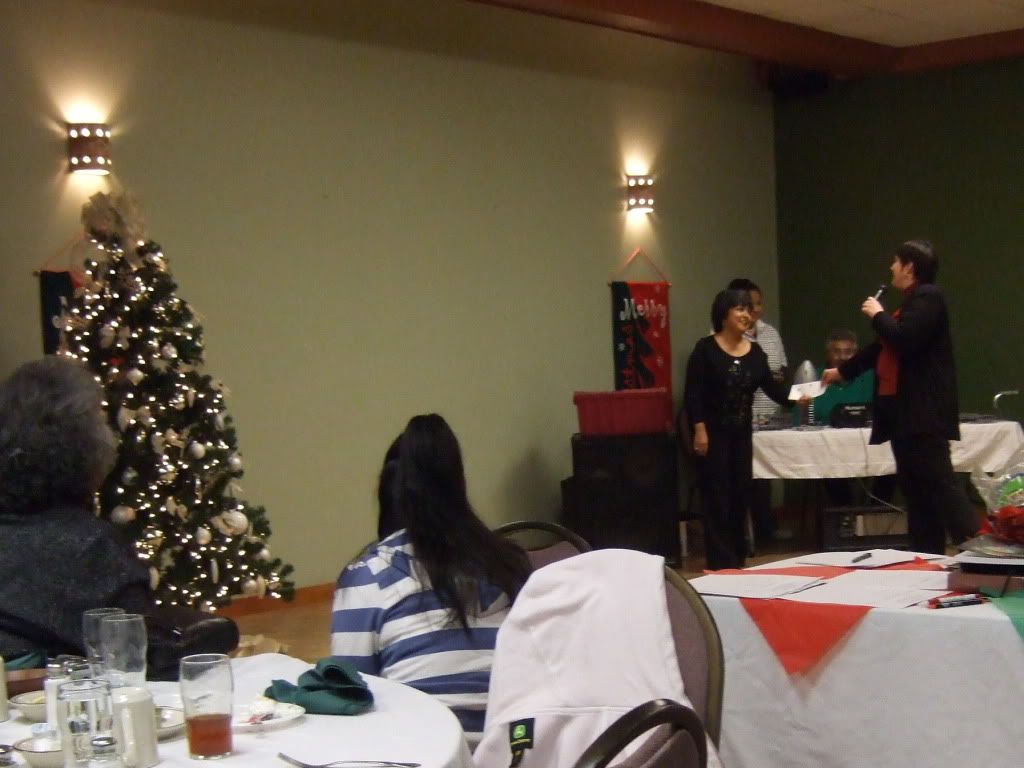 (L) Facility Worker Evelyn W. and
husband.
(R) Oralia D., wife of Alvino D.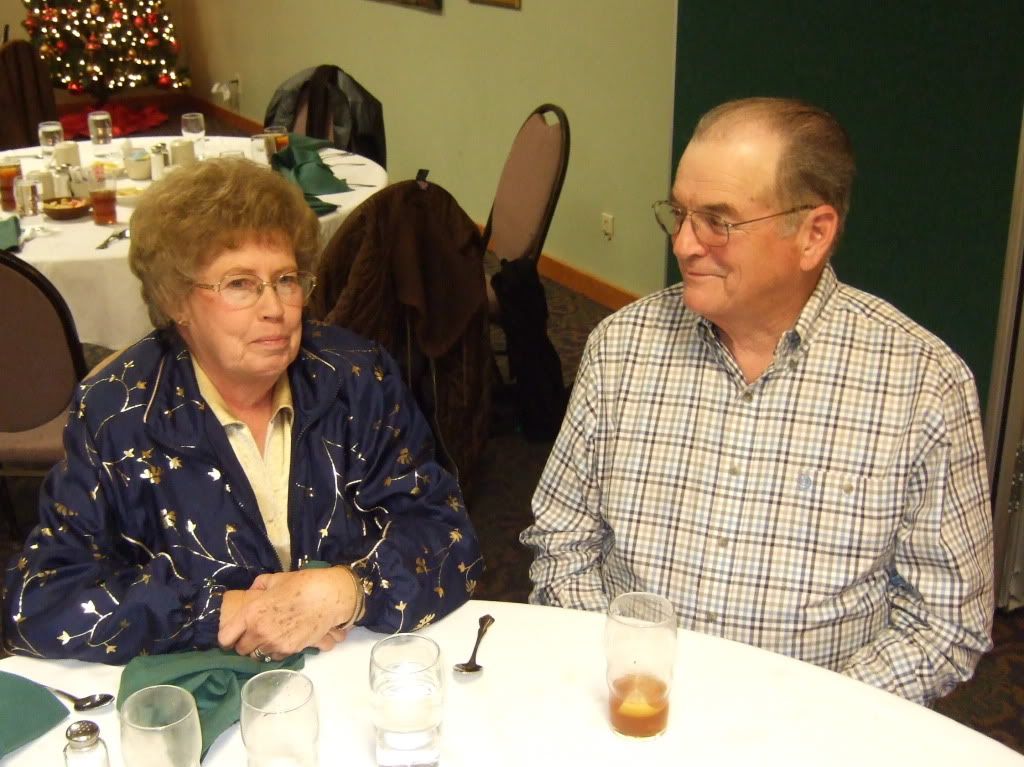 (L) "The Three Amigos--" Avelina C., Amelia T., and Diane E.
(R) Amelia T. and Bob H. worked together at CAVE in 1971. Bob retired in 2/05 and Amelia retires on 12/19/08. Laurie in the background.
(R) Chris H. in foreground, Stan A., Bob H. and others in
background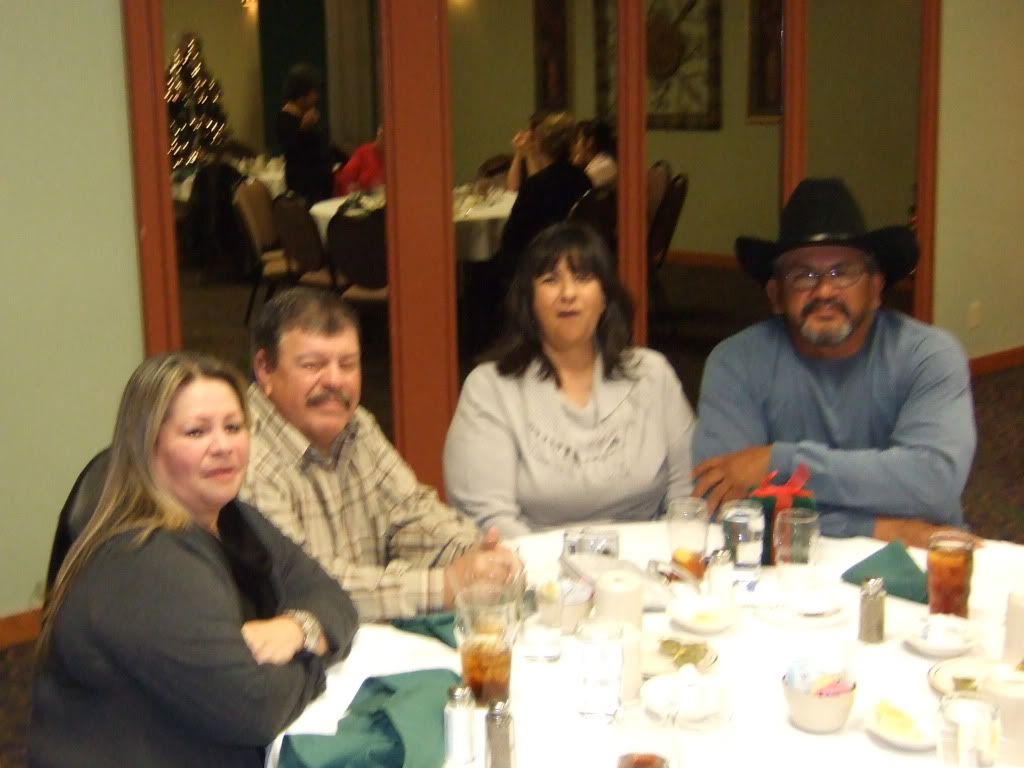 (L) Avelina C. and Robbie tripping the light fantastic.
Actually i messed up all my "dancing" camera shots
because I don't have a tripod and don't understand
about using a digital camera in the dark. Help?
(R) Dana D., Chris H., and Bob H.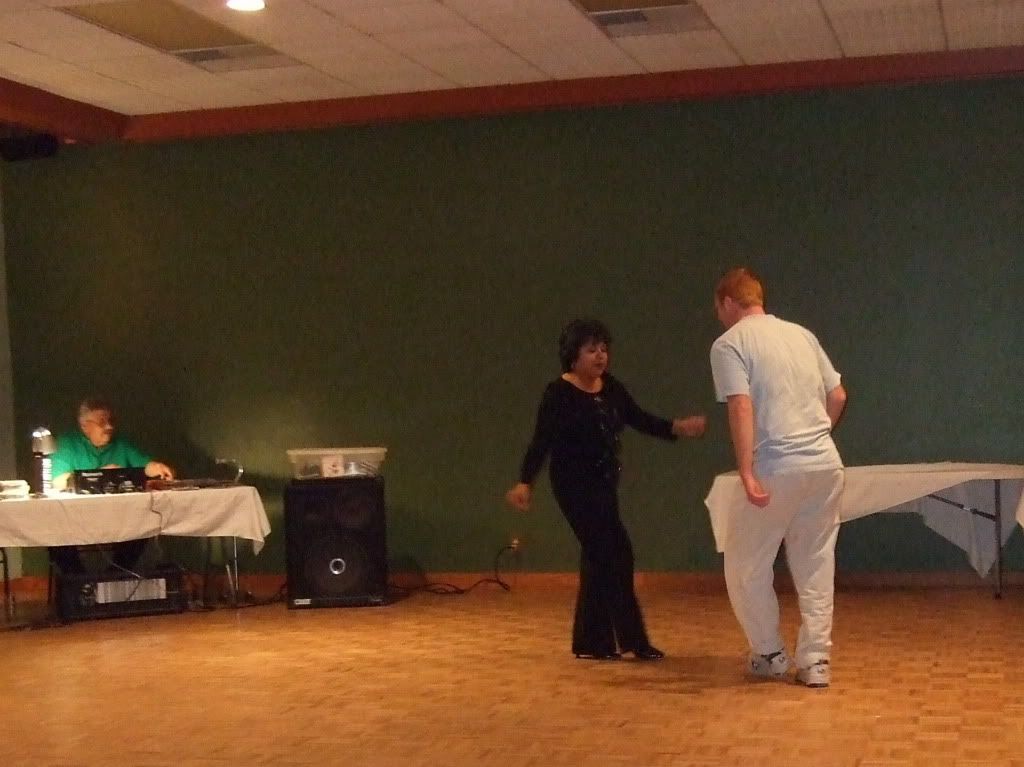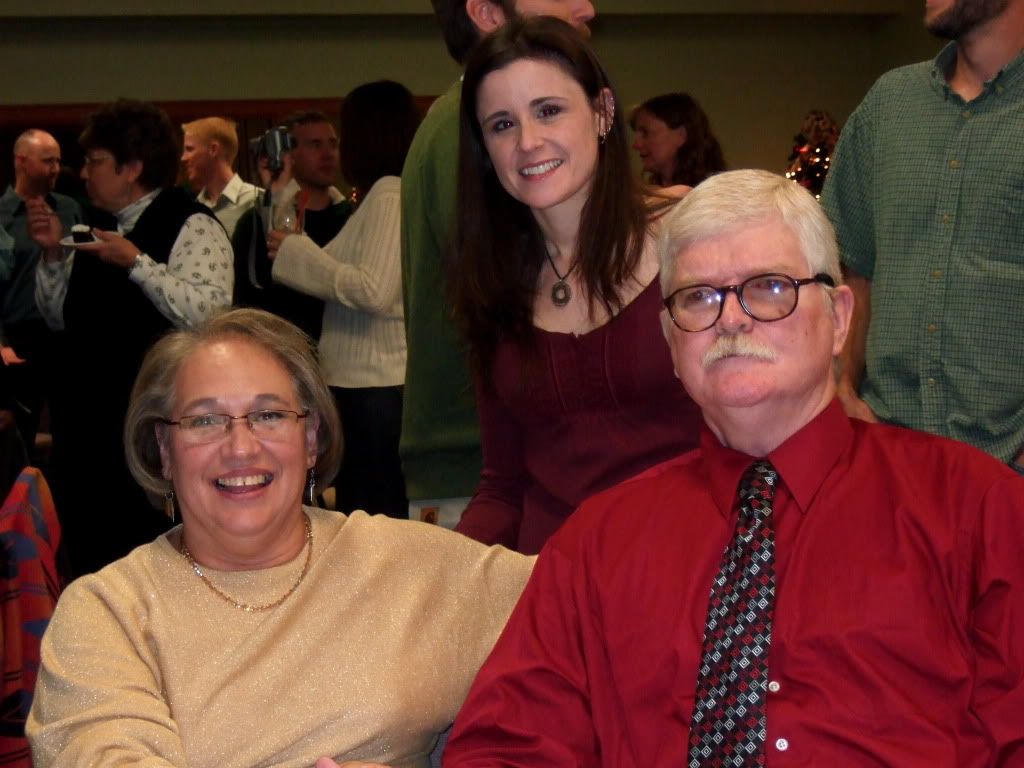 (L) Marie M.
(R) Ruben A.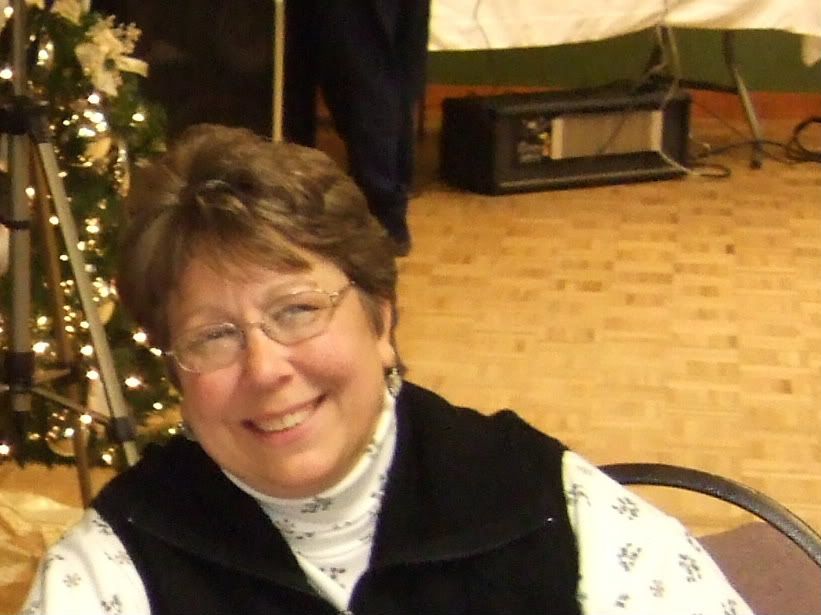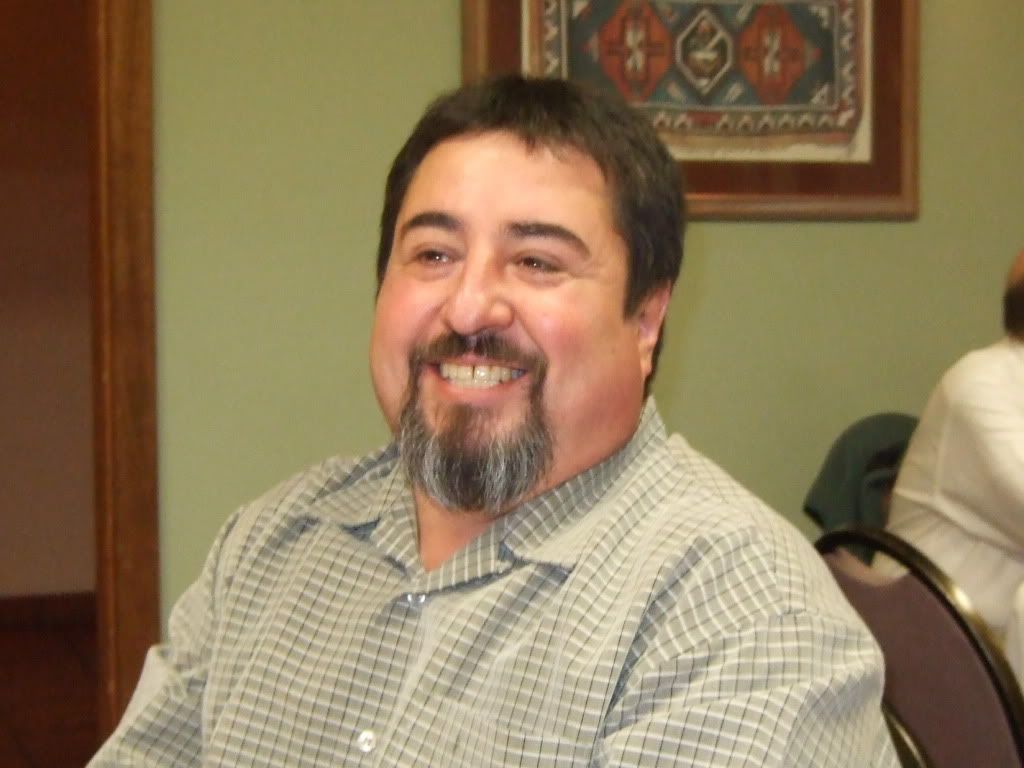 Thanks again to Avelina and Jimmie and everybody else who helped, including the people who donated to the "Silent Auction." Also thanks to those of you who came out and shared your Holiday Spirit with everyone else because "Tis the season, you all."Everyone have a great Christmas and New Year!
Bob Hoff
12/15/08