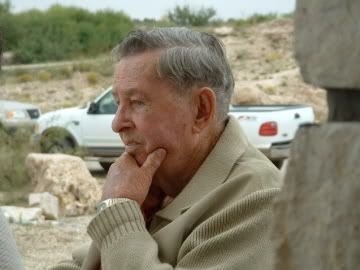 Mr. Jim White, Jr. passed away three days ago at the age of 89, just three months shy of his 90th birthday. I had the privilege of knowing Mr. White for over 14 years and wish that our acquaintance could have been longer. He was an exceptionally kind, nice, and generous man. I also liked his smile, sense of humor, honesty, and humanity.
I first met him in 1994 when I conducted an oral history interview with him. That interview is posted in this blog at:
Interview with Jim White
Jr
.
On several occasions, he came out to the park to help us with training or school groups. He also conducted an interview with NPR at our request. He also attended the ceremonies in October 2004 when The Carlsbad Foundation selected all the past and present Carlsbad Caverns employees to receive their annual area historical award.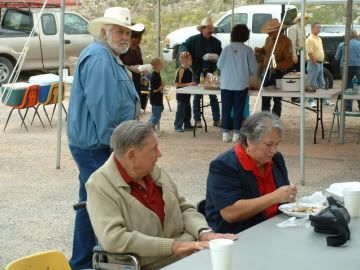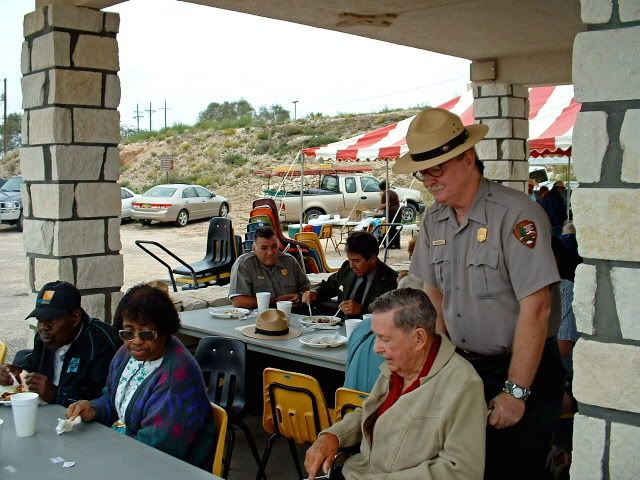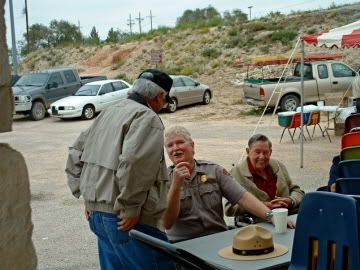 October 2004 at
The Carlsbad Foundation--
event
Top Picture, my wife Chris to the right..
Middle Picture, Mr. White and I, CAVE Supt John Benjamin and GUMO Supt John Lujan in the background.
Bottom Picture, My brother-in-law Mario Salinas, a retired U.S. Border Patrol Criminal Investigator, looks on.
When Mr. White and I arrived at this event, I was driving his van that accomodated his wheelchair. As I parked near the seating area, the van's alarm began blaring, and despite my fumbling around trying to turn it off with no luck, of course, "it" kept blaring to its' heart' content (getting louder even it seemed to me). With roughly 95.7 % of the guests staring in our direction, wondering what was going on, I began to feel increasingly awkward and hid under the van's dash, pretending to get serious about finding the turn-off switch. Finally a mechanically-minded "hero" from the crowd came to my rescue. Whew! Praise the Lord and pass the barbecue please.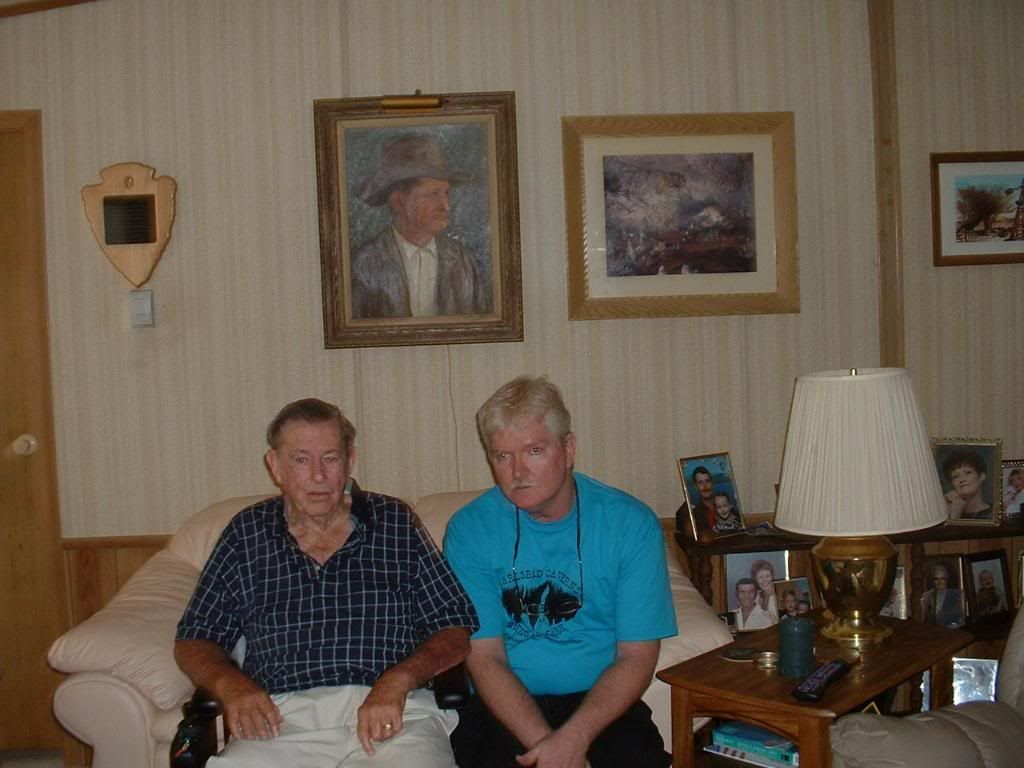 At Mr. White's home in 2003.
My friend Jim White, Jr. "brought his Dad alive" for me and gave me behind-the-scene glimpses of the caverns' history, information that I have tried to share over the years. For that I am grateful. However, I am even more grateful for his friendship. May Jim White, Jr. rest in peace; we at the caverns, past and present, have lost a very good friend.