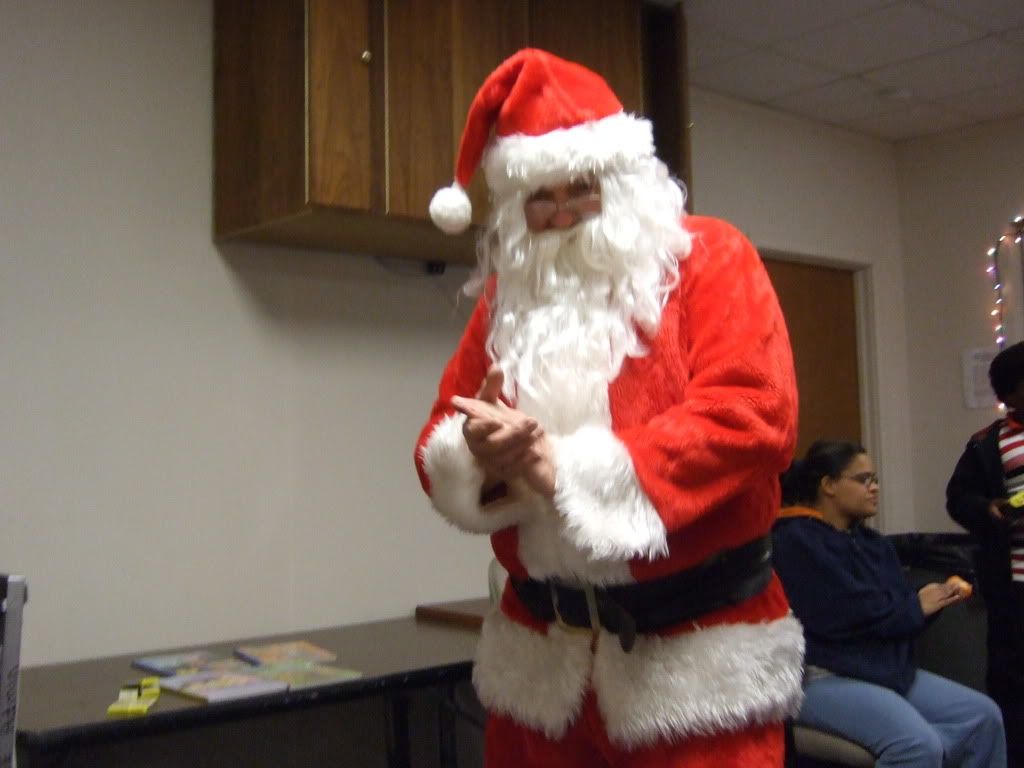 December 15, 2008, last year just over two weeks ago, ("sigh"--so many "calories ago" for some of us) a group of children and adults gathered at the CAVE Town Administrative Office.
The elves had delivered pizza and cookies (I can still smell it now). The children ate, drank, played on the floor, scampered around the room or colored pages in handed-out books. Suddenly, a deep bass tone "Ho, Ho, Ho" rang out and the kids quickly looked at the door to the room. The man to the left came in, waving and saying hi to every one. He even shook my hand, perhaps recognizing me as an above average size kid.. You could feel the Christmas spirit spreading throughout the group. The childrens' attention stuck on Santa's every move and he delighted the crowd with even more with outbursts of "Ho, Ho, Ho."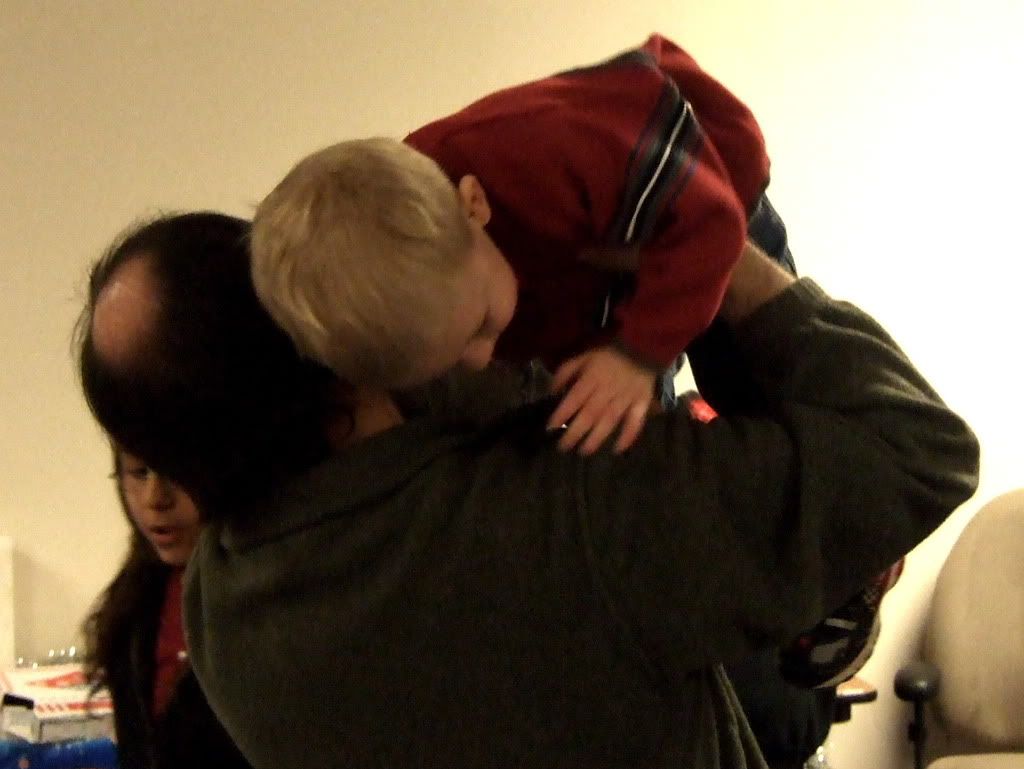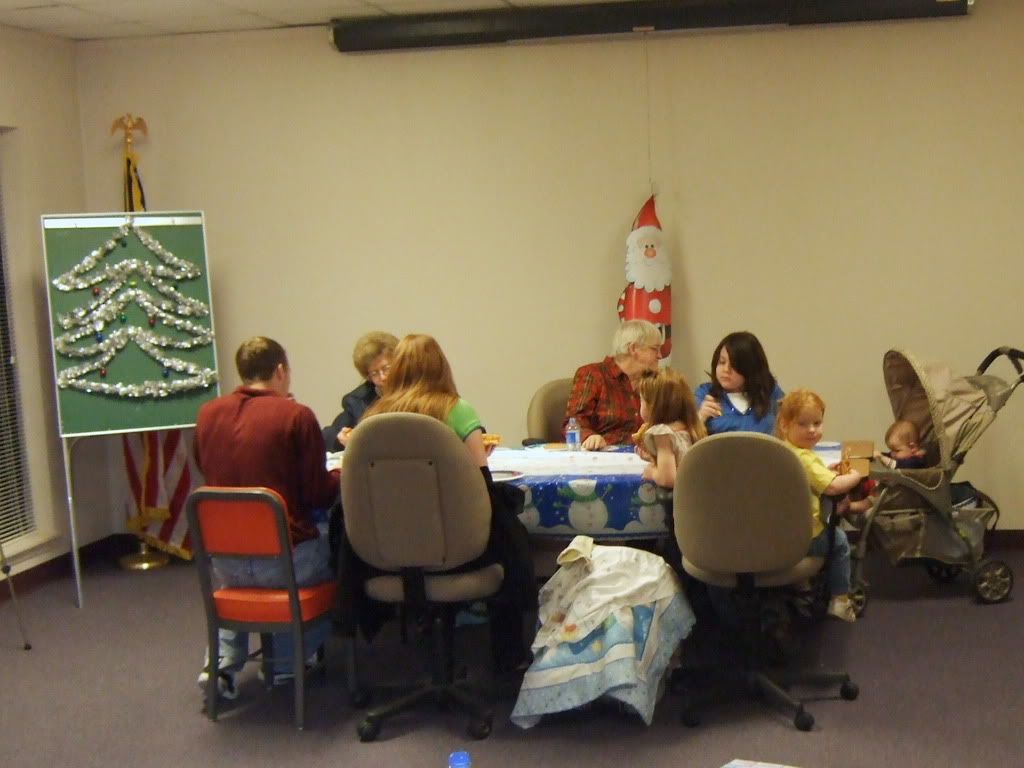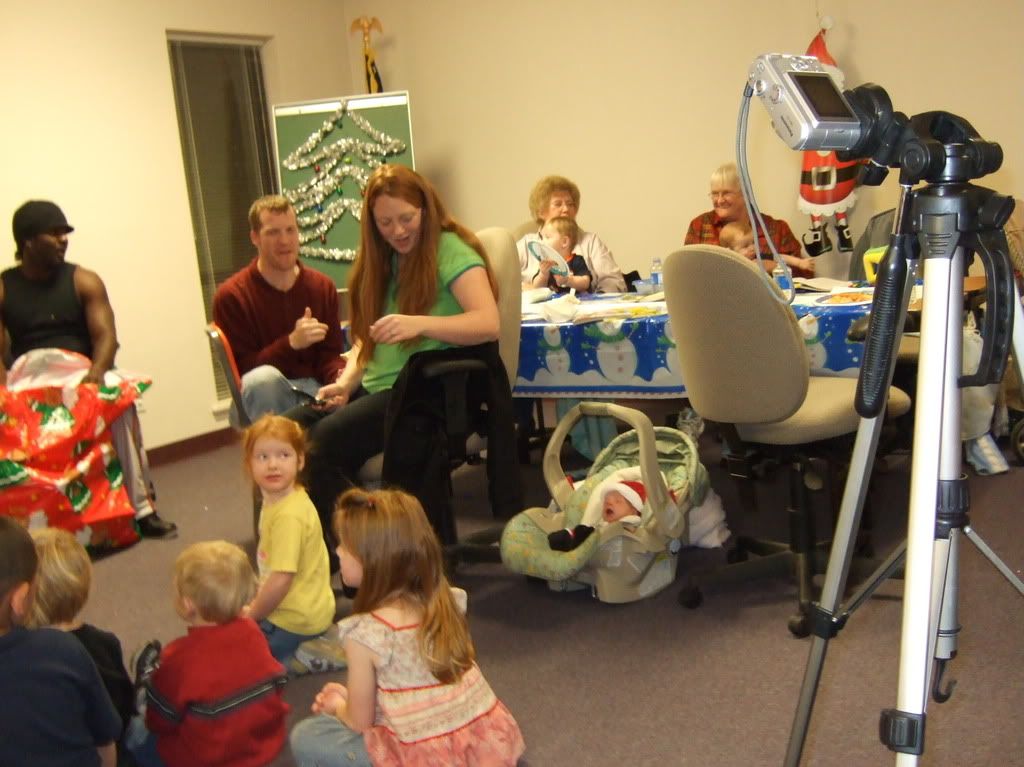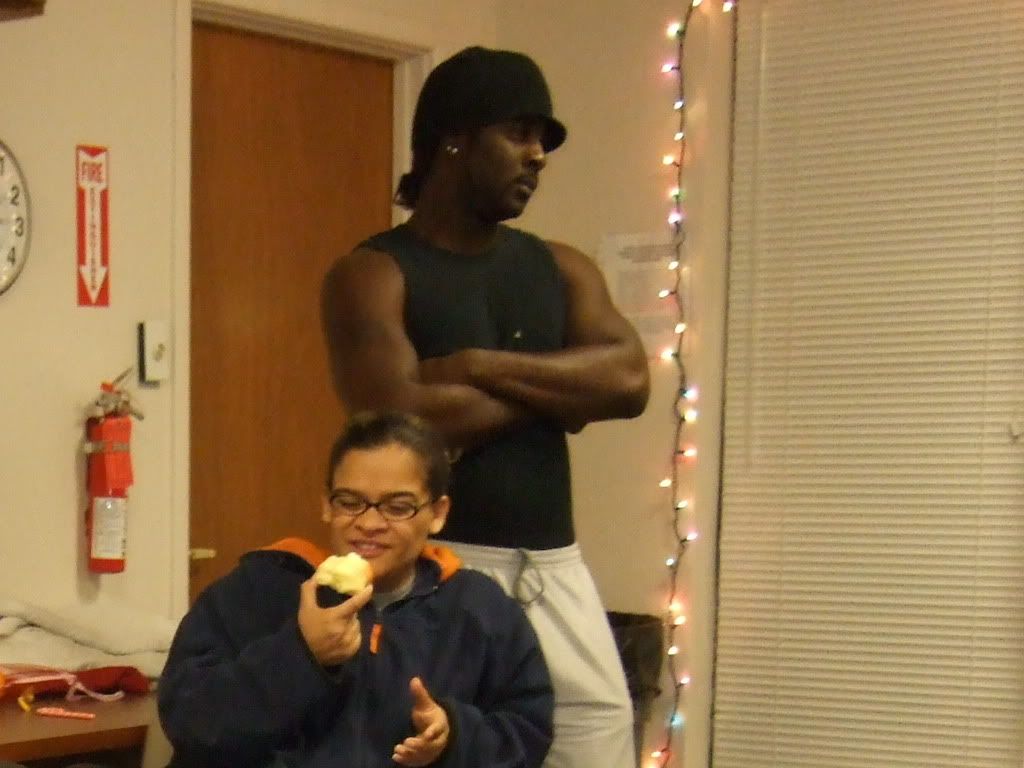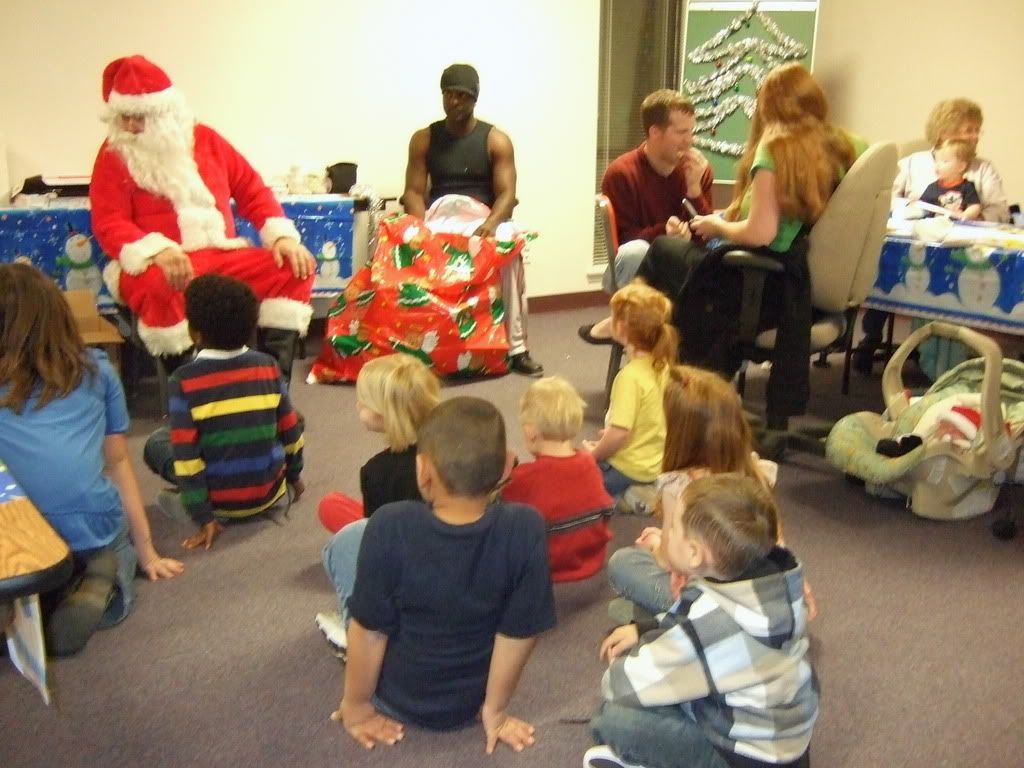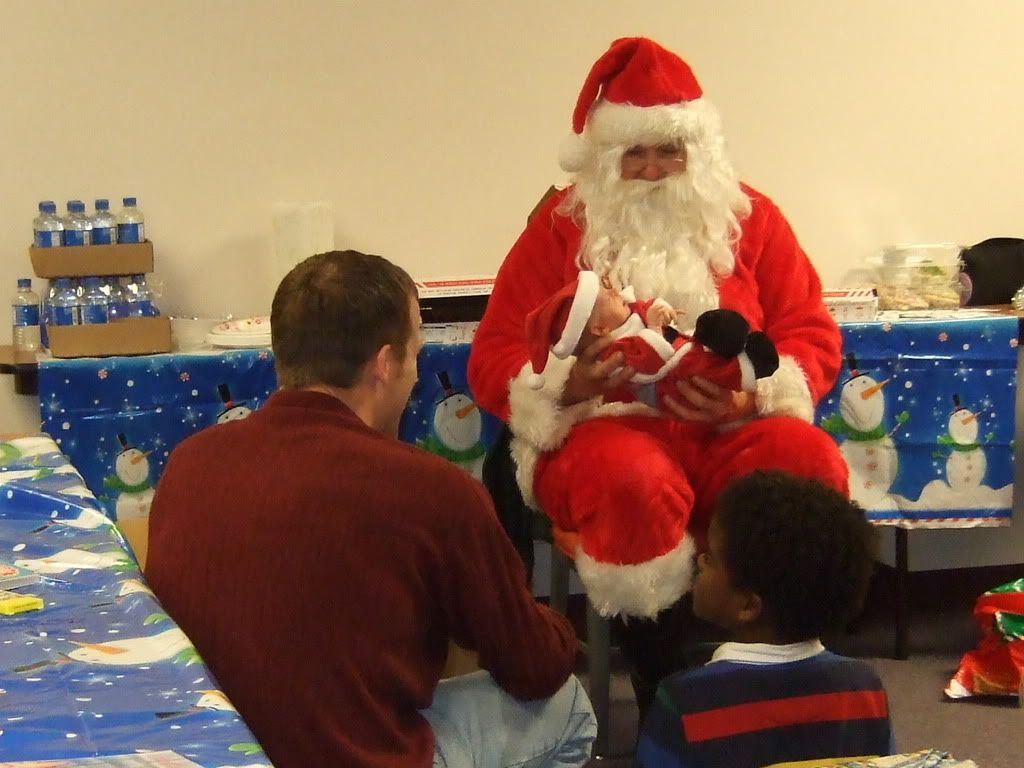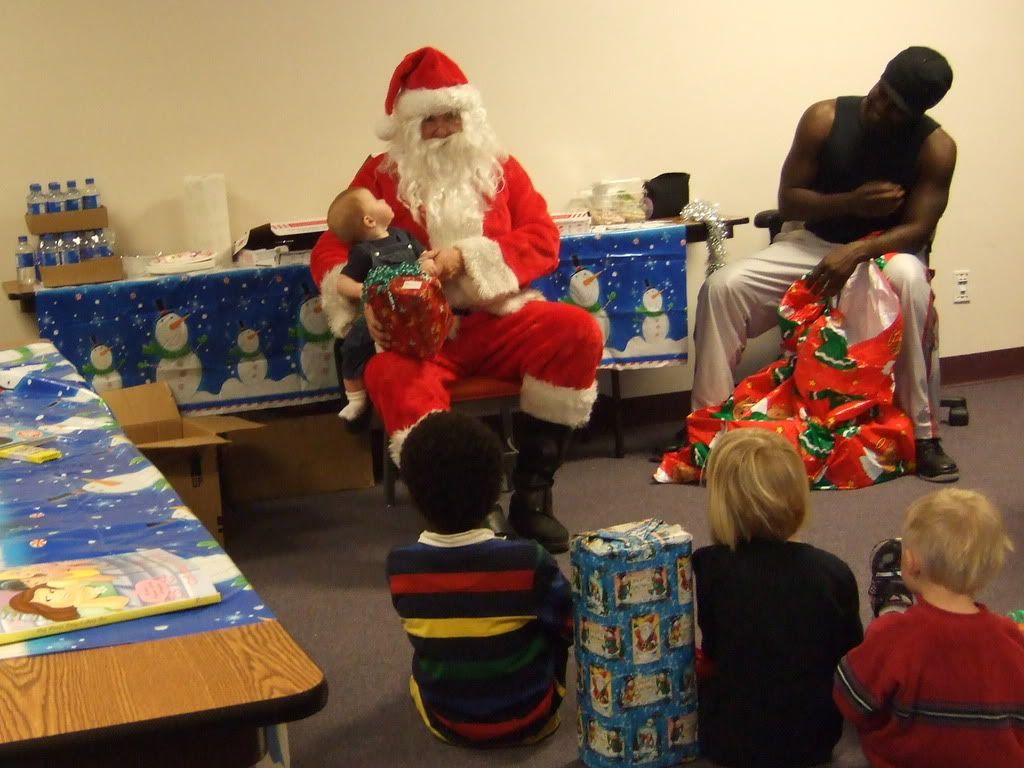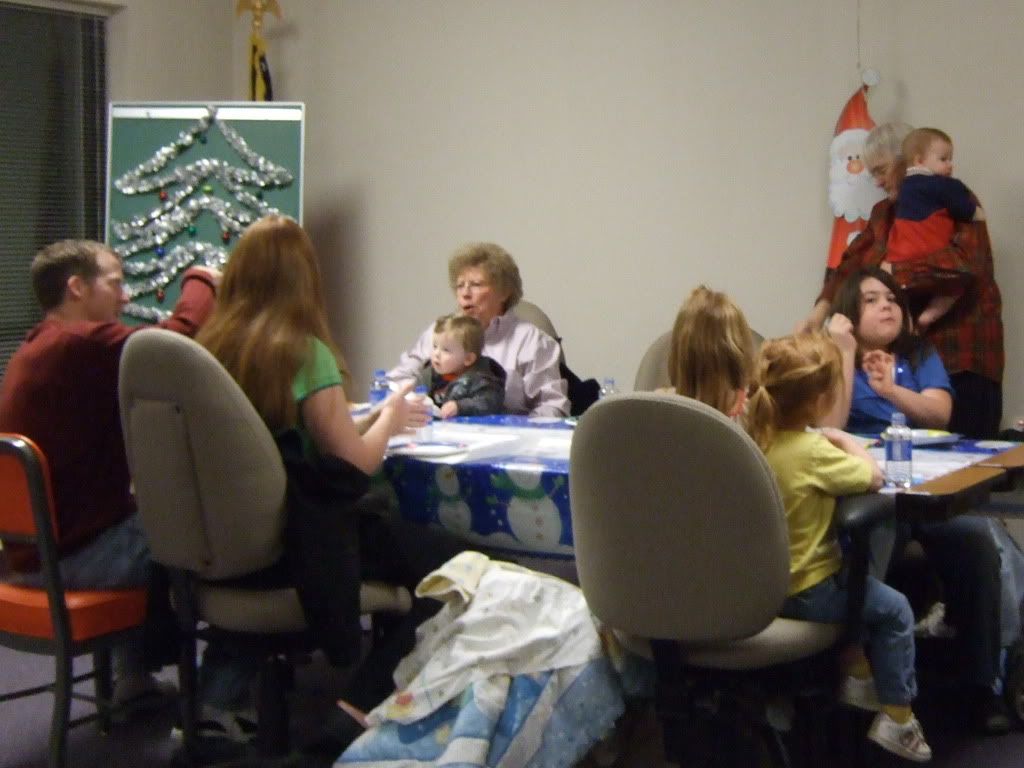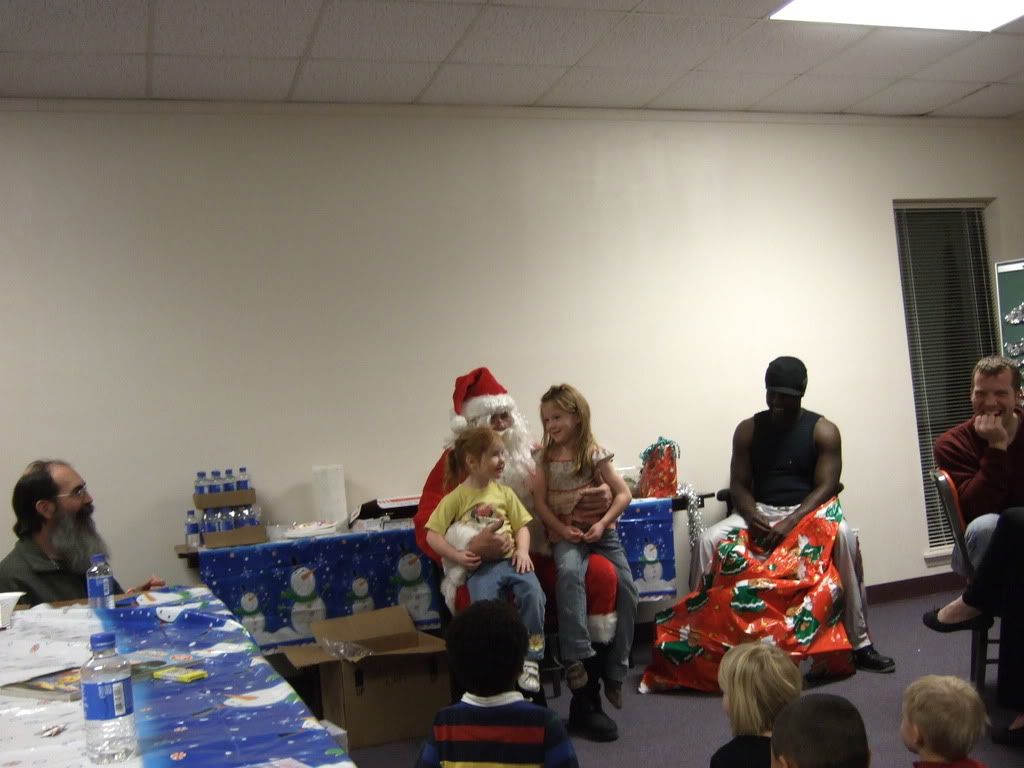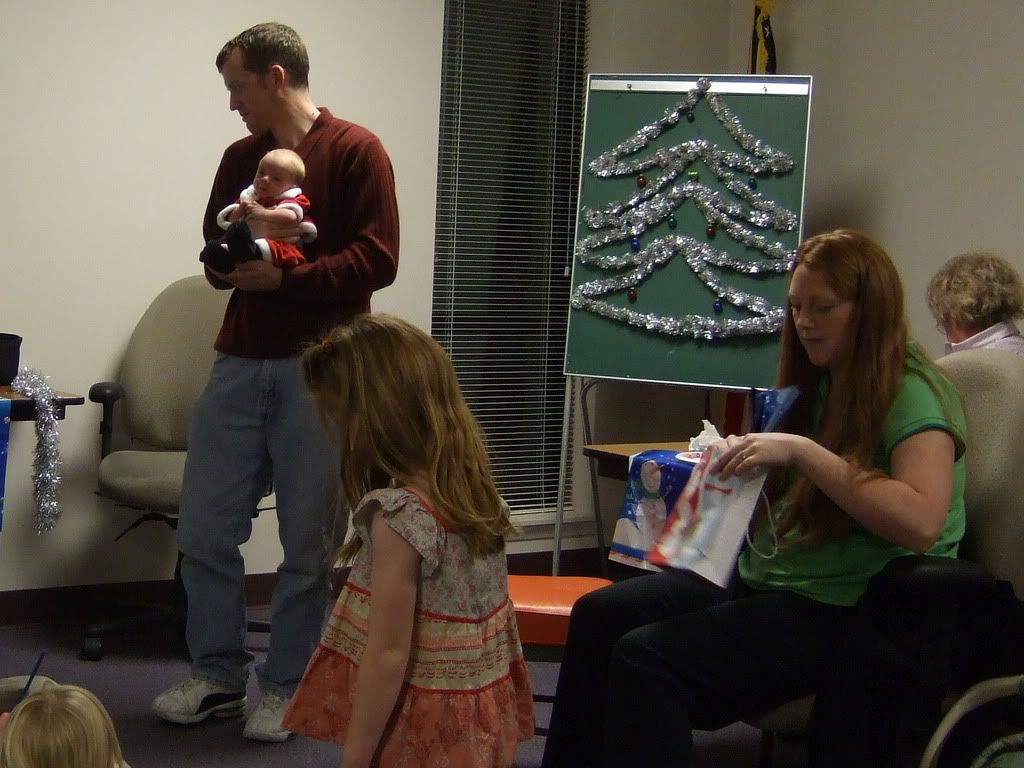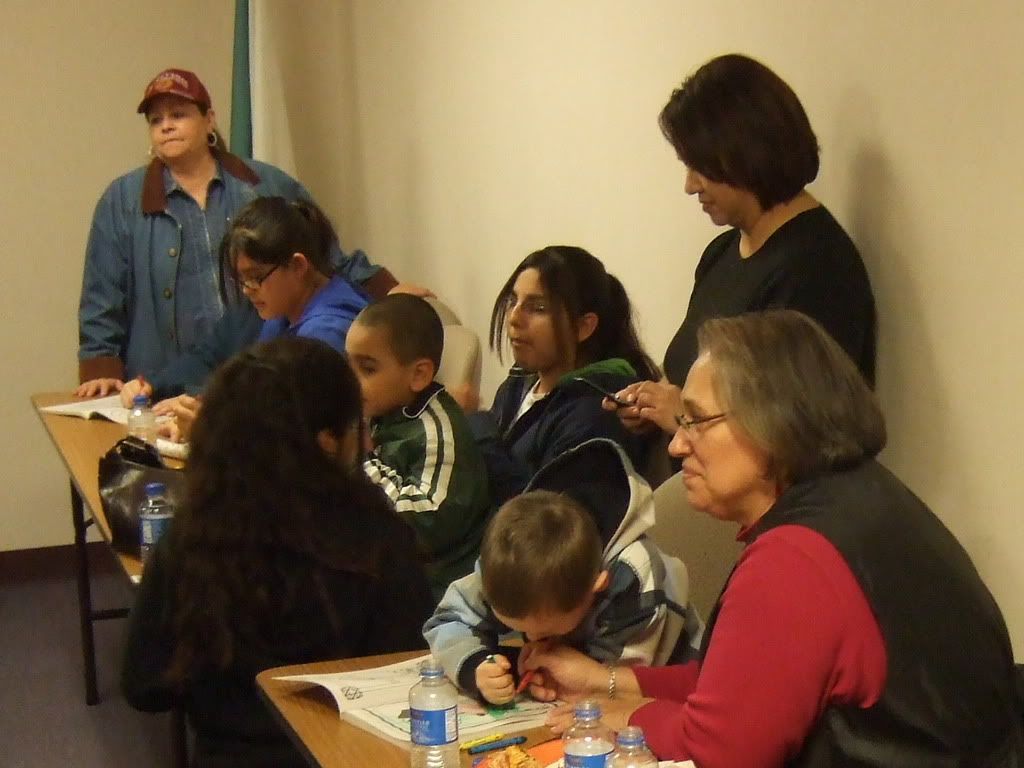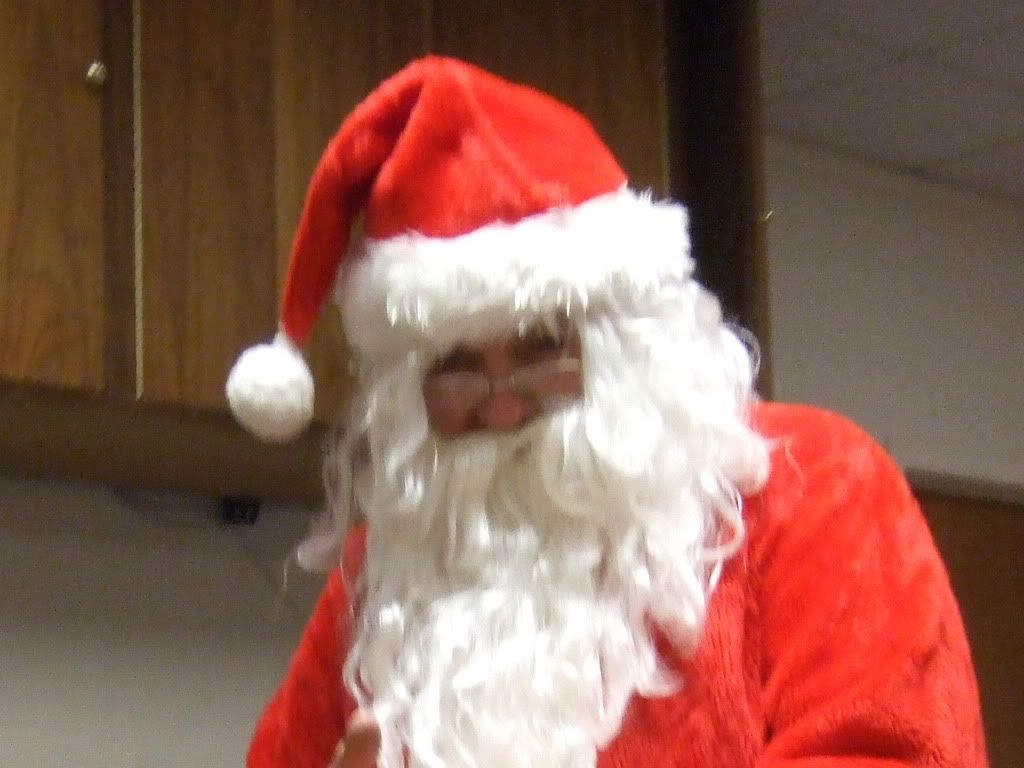 At one point, about ten children tried to climb onto Santa's lap at once and in a holiday festive cheer tone of voice he bellowed out, "no, no, no." And as Santa left, the children yelled out, "no, no, no." But Santa took off from the road next to the Administrative Office with his reindeer hooked up to a 1954 Plymouth, banking north as he gained attitude, almost colliding with a kite..
Ho, ho, ho.