A Little Girl Visits Carlsbad Caverns and Begins a Lifelong Attachment to them
In 1952 Mrs. Nancy Hultgren first visited the Carlsbad caverns as a child with her Dad, Grandmother, and brother Jerry. For the young child, the trip sparkled, becoming one of the highlights of her memories of early family life. More than a decade later, she and her husband Ron returned to this special place. She visited several more times, each time renewing her fondness for the seemingly ever-spacious hole in the Chichuahuan Desert of Southeastern New Mexico.
The Little Girl, Now an Adult, Decides to Write a History
I first met Nancy by e-mail correspondence about five years ago when I was the cavern's Park Historian. She began by asking for some historical research help. For the last several years, she has meticulously researched and written a two-part history: (1)the history of her initial trip from Colorado to Mexico and (2)the history of various cavern's personalities and events. In addition, she has spared no effort or expense in acquiring beautiful "period" postcards of various caverns topics and has included several historical photographs.
This superlative illustrated history of her visits to the caverns and some caverns history makes up Part III of the family book she has written

Through these years Nancy and I have beccome friends. I met her when she again visited the caverns with her husband and daughter. Recently she informed me that she has realized her goal of privately publishing her book for her family, sending me a few photographs.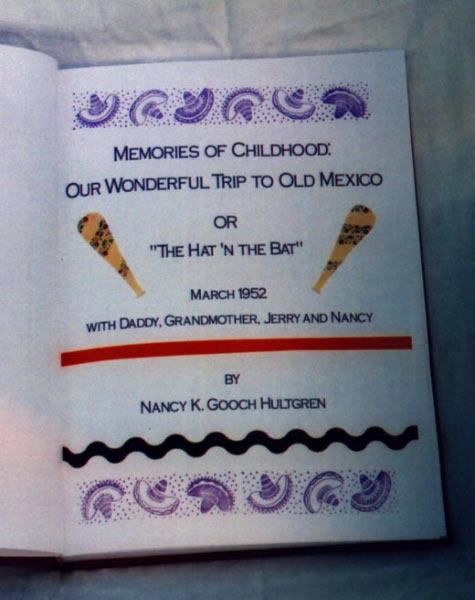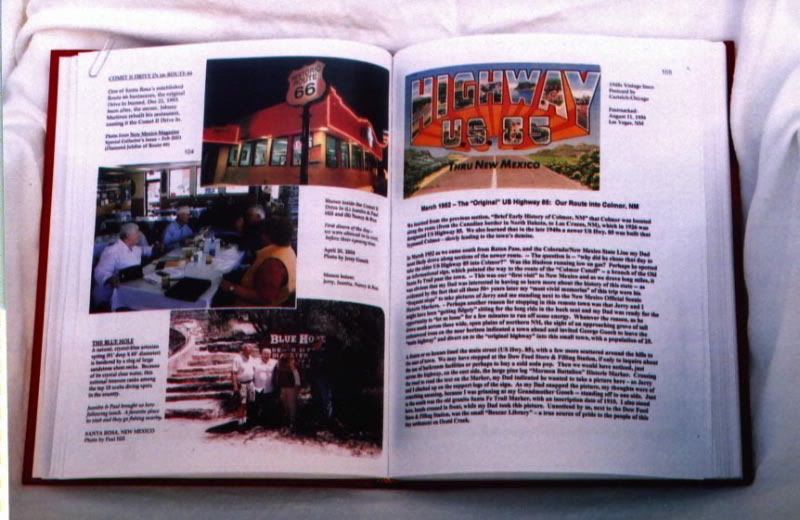 Read Nancy's personal account of her trip to the caverns and highlighted caverns history topics, both illustrated by the period postcards and historical documents at
Nancy Hultgren's Memoirs
(Requires freeAdobe Reader available at
http://adobe.com
Download Adobe Reader 7)
Congratulations, Nancy, on a great achievement for you and your family and thanks for adding to our park's history knowledge in such a dedicated and professional manner.
Best Wishes,
Bob Hoff
Carlsbad Caverns Volunteer-in-the-ParkFormer Caverns Park Historian